Military
There are a range of applications for SPI Coatings in military facilities that solve many issues. Some of these include use in:
Refrigerated trucks and storage units
Barrack walls/roofs
Aircraft Hangars
Trucks and Vehicles
Supply Boxes and Storage Containers
Tanks
Engine room behind the cockpit
Coat the engine manifold and tail pipe
---
Super Therm® and US Air Force Renewable Energy Symposium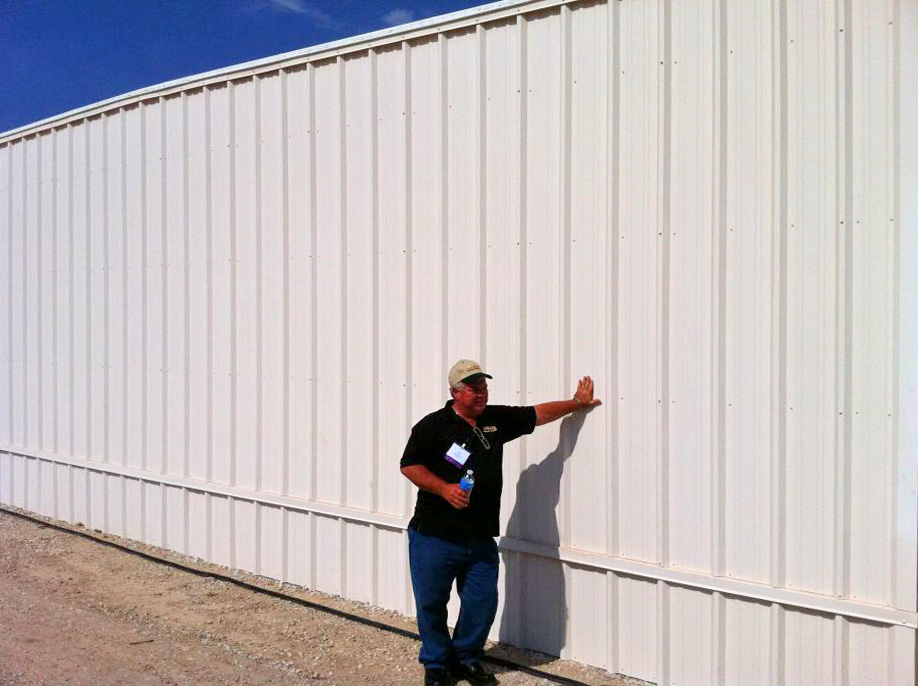 Super Therm® featured at US Air Force Renewable Energy Symposium June 28th & 29th, 2011 at the US Air Force conducted a Renewable Energy Symposium in Tucson, Arizona. The aim was to continue their leadership in developing and using renewable energy to reduce its reliance on fossil fuels.
Super Therm® Cool Roof Restoration System was featured as an Innovative Use of Ceramic Coatings to Alter the Approach to Building Heat Gain.
One day prior to the symposium and presentation Super Therm® was applied to the exterior of a typical metal building on the US Air Force base that did not have any traditional insulation or drop ceilings. The days preceding the conference and during the conference had ambient temperatures ranging from 43°C to 45°C (111° to 113°F).
Prior to the presentation and demonstration all air conditioning was shut off for 3 days in order to accurately determine the effectiveness of the Super Therm® in blocking the heat load onto the metal skin of the building.
After 3 days in 43°c to 45°C desert heat with no insulation or air conditioning the interior of the metal building coated with Super Therm® was 29°C (85°F) of the locked metal building.
After the classroom presentation nearly 200 attendees were bussed to the test site and were asked to touch the exterior side. They we impressed to see that the exterior temperature of the Super Therm® coated building was the same as the ambient temperature while the uncoated buildings were over 21°C (70°F) higher.
The doors to the building were then opened and the attendees walk in and around the building. With nearly 60 people in the building and the doors wide open in the desert heat the ambient temperature in the building was an astounding 29°C.
---
Super Therm® is a LEED certification product for new and existing construction. It is Energy Star and U.S. Green Building approved product.