Super Galv™ New Insulated Galvanised Sheet
Super Galv™ – Australia's newest insulated galvanised sheet
Super Galv™ is an advanced, very thin, insulated galvanised roof sheet.
Super Galv™ is coated one side with Super Therm® which blocks 95% of solar heat entering the building envelope. The underside with HSC (Hot Surface Coating) blocks internal conductive heat and keeping the indoor environment stable.
Both coatings have excellent fire ratings with Super Therm® tested and developed with NASA. New insulation solutions and technology coatings that work around the world and for the planet!
CONCEPT ONLY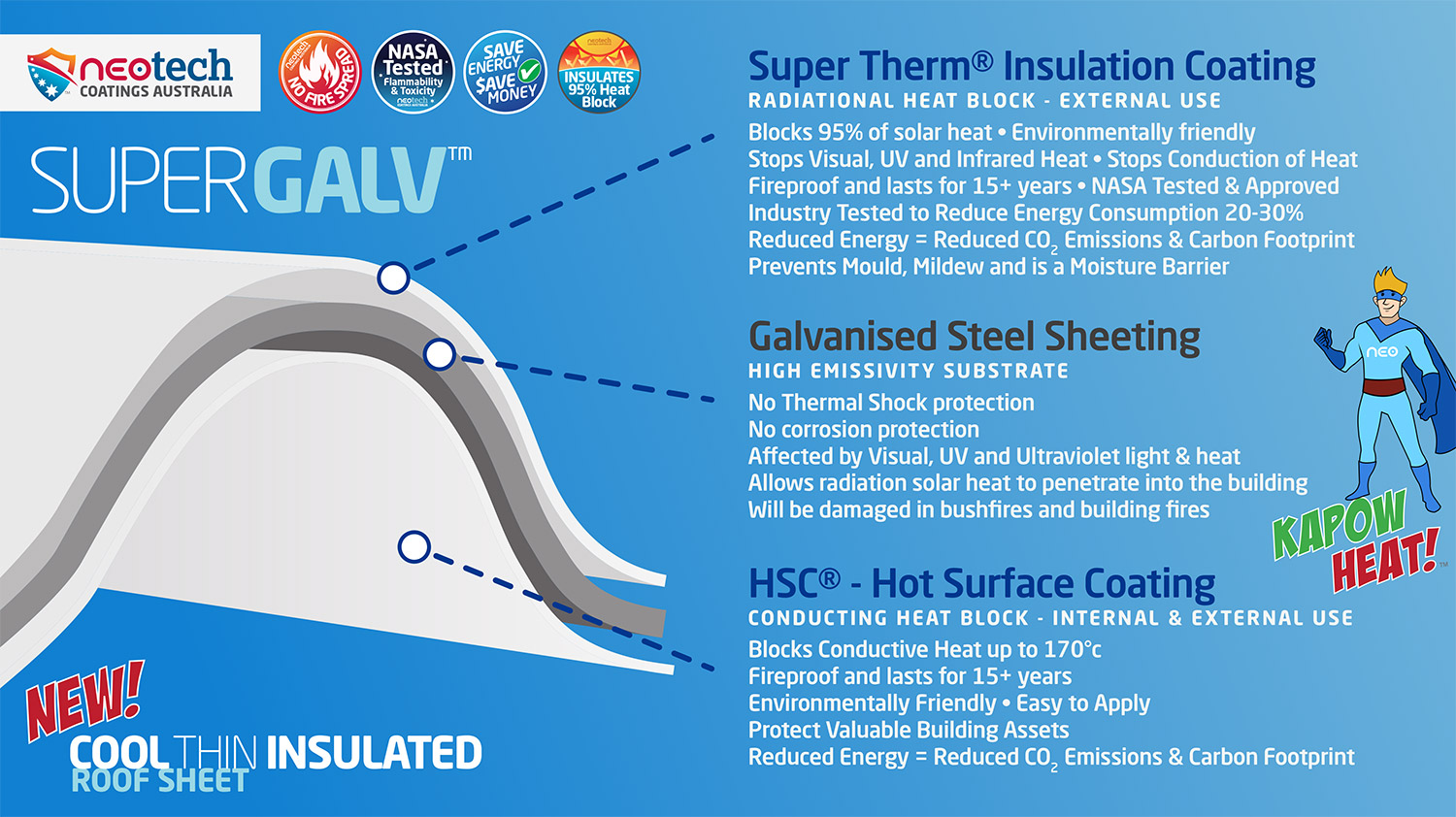 SUPER THERM® Bake System is a water-borne combination of high-performance acrylic resin which produces a tough, yet flexible coating film. It combines four different ceramics that provide both heat reflectivity and heat blocking properties.
SUPER THERM® Bake System is a flexible membrane with low permeability that can greatly reduce expansion and contraction of a roof.
SUPER THERM® Bake System is designed to be applied over cold roll sheet in the coating process. As a coating applied over cold roll steel to be oven-dried in process, to provide a finished insulated metal sheet of panel.