Enamo Grip
The ultimate protection coating
---
---
Enamo Grip is a tough, medium speed, moisture curing, two component polyurethane enamel, which will provide outstanding resistance to water and humidity, stains, chemicals, and solvents, as well as tremendous scuff, mark and impact resistance.
Enamo Grip is used as a top coat for colour, UV protection and industrial strength to guard against chemical splash and acid rain. Resembles a car finish with self leveling properties. Available in clear and custom colours.
It's also used for lining swimming pools with the "Pool" clear finish coat. Ship hulls and other underwater uses. Ideal for use on bridges applied over Rust Grip®, Moist Metal Grip or by itself for complete encapsulation of the metal, providing protection from rust and corrosion for a minimum of 20 years in normal circumstances. Resistant to hail damage and similar abuses that create opportunities for rust and corrosion.
Completely UV-controlled and weather resistant. Enamo Grip can be used on flooring for a tough, long wearing surface. In summary, the overall toughness, durability, of Enamo Grip makes it the ideal choice for architectural maintenance situations that require the utmost in exterior durability – Learn More SPI >
Additional benefits include:
Long Lasting Resistance: Resists the attachment of barnacles, seaweed and algae for 3x longer.
Improves Efficiency: Improves fuel efficiency for any coated vessel.
Saves money: Lengthens the time-of-service in the water before a vessel must be placed in dry dock to clean and recoat the hull.
Perfect for salt environments: Used in locks and dams to prevent the attachment of Zebra mussels to equipment and panels, allowing them to operate at full function.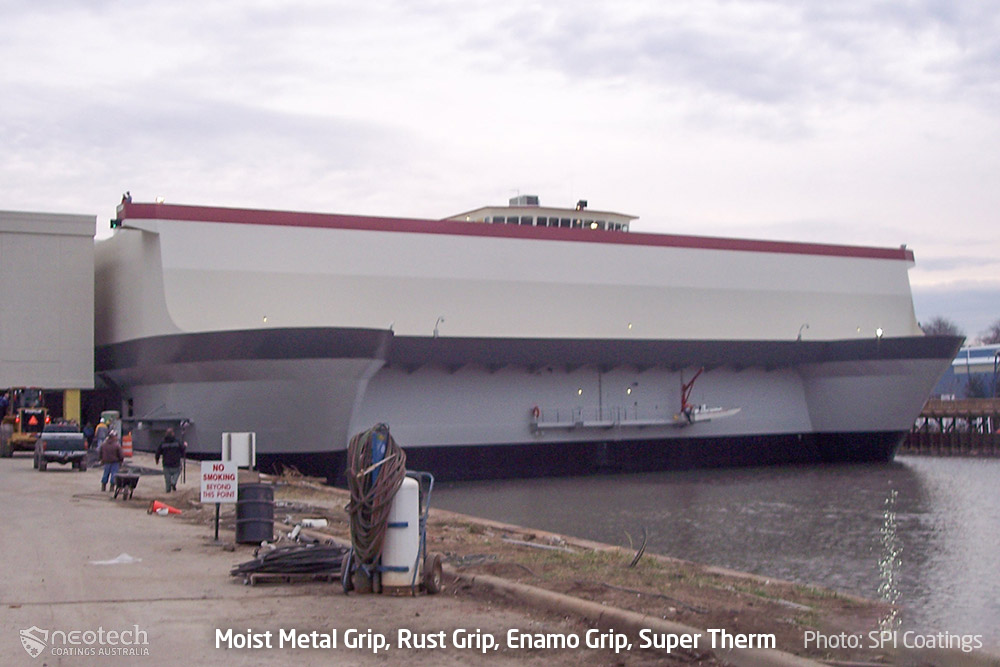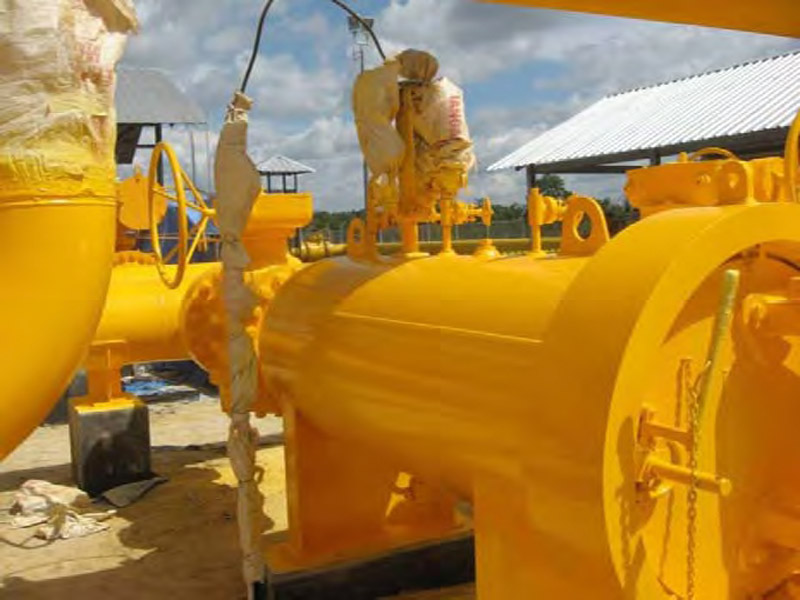 Enamo Grip 5000
Enamo Grip 5000 is a two component polyester high solids coating for protection against vapours, acid rain, and other harsh chemical environments while giving a car-like finish and UV protection. Can withstand Skydrol® hydraulic fluids used in aircraft when applied to flooring. Available in clear and custom colours. Not for underwater use.
Typical Uses:
Outstanding alkali resistance and very good acid resistance;
For architectural and maintenance solutions;
Hardwoods, pretreated metals, primed metals and concrete;
Anywhere an acid and alkali resistant topcoat is required.
Application tip
Enamo Grip is a very thin coating. It needs to be applied by 'feeling the coating go to heavy' and it runs easily. If it does run the whole area needs to be wiped off with acetone as the coating has trouble taking to the area smoothly.