Construction
NEOtech Coatings help the construction industry with both new and retro fit building solutions.
Super Therm® helps cut energy costs and improves comfort.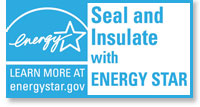 As energy prices rise and environmental sound buildings become a major focus for architects and the construction industry, true thermal reflective coatings like Super Therm® will continue to be the fastest-growing segment within the coating industry and among these, low-density ceramic coatings are set to revolutionise the concept of insulation.
KW savings = actual dollar savings
A worldwide construction company based in England has specified Super Therm® and is applying it around the world on jobs from South Africa to Asia where insulation is needed and the batt-style cannot hold up to the weathering conditions and applications. Numerous Canadian construction companies have specified Super Therm®.
Reduces energy and maintenance costs while increasing comfort in buildings
Reduces risk of condensation on cold water pipes.
Insulates air conditioning unit outer casings to prevent reductions in efficiency from heat build up inside the housing.
Provides a fire-resistant coating for substrates. Super Therm® has a "0" fire and smoke spread and will not contribute to flame spread.
Solutions for:
Metal Substrates
Super Therm® should be considered on all new metal building construction and all existing metal buildings. If Super Therm® is coated over any of the metal structure, it will prevent any migration of the heat transfer from any exposed portion of the metal whether to the interior (gain) or exterior (lost).
If coated with Super Therm®, the heat cannot transfer down the metal structure. The point on condensation is to stop the ability of warm moisture air being able to slowly come in contact with a cool or cold surface and allowed to set there long enough for it to cool and drop out it's moisture.
If this warm moisture air can be bounced off the surface and kept in motion, it cannot set long enough to cool to drop out it's moisture. Also, in severe areas of condensation, add a small fan to simply move the air around a very small amount and this movement will not allow the condensation to form.
Concrete Substrates
As to Super Therm® being applied over concrete walls or surfaces to block and act as a moisture block, as in the place of Dry Lock coatings and such, yes it does. The latest approved testing proved that Super Therm® could be a certified moisture block on concrete or concrete block construction. We took Rust Grip® and Enamo Grip through the same tests at the same time. All passed completely and now certified for moisture block for concrete. See attachments. The results were that one product that could be sprayed over a concrete wall to give:
Insulation and replace the fiberglass that becomes damp
Give sound reduction on all walls, ceilings and floors
Block any mould and mildew on the interior that could develop during the construction phase before the exterior is properly sealed to stop water load into the concrete block, and finally
Offer a class "A" fire resistance ("0" flame spread) that the fire marshals are quick to appreciate to replace the fiberglass that burns. All of this in one coating that is sprayed on quickly and easily.