ATR Transportation Buses, Forli, Italy coated with Super Therm®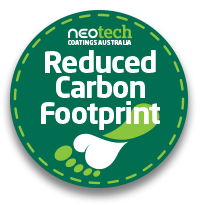 Super Therm® was applied on the roof of the bus which significantly decreased the internal temperature, even when the doors of the bus were left open and despite the number and size of the windows.
Super Therm® improved the efficiency of the air conditioning system resulting in significant savings in time and energy in lowering the internal temperature of the bus to acceptable temperature levels (starting from a parked bus with the engine off).
The heat radiated from the ceiling of the coated bus was reduced by 13%.
When considering the perception of temperature by the passengers, internal air temperature and seat surface temperature are not the only factors to take into account. Infrared heat radiated from the ceiling is important as well.
The lower temperature of the ceiling of the coated bus decreased the heat absorbed by the flow of cold air traveling inside the air conditioning ducts from the rear to the front of the bus. This resulted in lower and more uniform temperature within the bus.
From the measurements on day two, the uncoated vehicle required 20 minutes of engine running and air conditioning working at full power just to achieve the same internal air temperature of the coated bus with closed doors and no air conditioning.
Economic and Operational Considerations