Sunshield Solar Heat Block Coating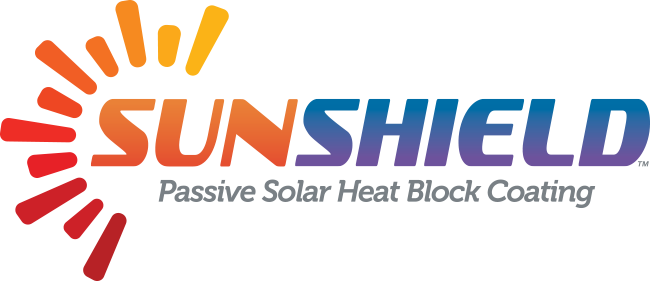 ---
---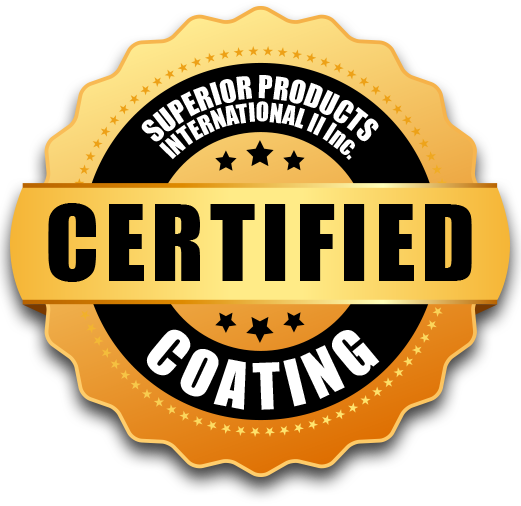 More than just a heat reflective white paint – SUNSHIELD® blocks 85% of solar heat and lasts 10 years…then just reapply!
Created as the consumer product from our Industrial solar heat block coating Super Therm®, Sunshield® is an exceptional single component water-based solar heat reflective coating made with acrylics but using our highest quality of reflective ceramic compounds to outperform all similar "reflective" coatings in the market.
Not as long lasting as Super Therm®, Sunshield® does a fantastic job of repelling the initial radiation and solar heat on the surface it covers. It contains 4 unique ceramic materials that are designed to block and prevent 85% of solar heat from ever loading. It combines 4 similar unique ceramic compounds as used in Super Therm® to block solar heat loading, but accomplishes this with a different resin base formula
Sunshield® is a flexible water- based high-performance coating solution that prevents and blocks solar heat from loading when used on any external surface / application where solar heat loading is a problem. Once painted with Sunshield, the external surface will be physically cool to the touch and at an ambient surface temperature, regardless of how hot it is outside or the type of surface that Sunshield® has been applied to.
Even on a bare metal roof, when Sunshield® is used, if it is 30°C outside, then the surface temperature of the metal will be around 30°C with Sunshield®, rather than 70°C without. Sunshield® will greatly reduce the expansion and contraction on a roof that causes leaks. It also prevents corrosion and surface deterioration. Sunshield® will not peel, crack or lose of adhesion.
Sunshield® is more than just a white reflective coating as it does not allow external surfaces to load with heat. Sunshield® resist dirt, mould, mildew and pollution to increase longevity and reduce surface maintenance. Sunshield® is a durable USDA approved, energy star green coating. Sunshield® provides a water tight barrier and has a sound dampening quality making a structure more comfortable.
For metal surfaces or painted / sealed surfaces no primer is needed. When applying to asphalt, shingles, rubber, wood or unsealed concrete, our Super Base primer must be used as the primer.
Coverage: 45m2 per pail 18.9 litres (5 Gallons) / 2.5m2 per litre. Comes in 5 Gallon (18.9 litre) pails.
Weight: Sunshield® pails weigh 25kg each due to the 46% solid ceramics used to block the solar heat load.
Note: Sunshield® is not a paint, it is a solar heat block coating and is therefore much thicker than paint. Paint is unable to block as much heat in its formulation.
Blocks solar heat gain from visual light, ultra violet (UV) and infrared (IR)
Sunshield® contains high performance ceramic compounds
Crushes high air conditioning / cooling cost when applied to all roofs and exterior walls
Sunshield® is a green coating with exceptionally low VOC (21 gram/litre)
Resistant to dirt, mould, mildew and pollution and has a 10 year life span
Excellent for roof and exterior wall applications
ENERGY STAR and USDA approved
Heat protection for containers, transportation vehicles, refrigerated containers, reefer trucks, trailers/motor homes and railroad cars
Water-tight barrier and sound dampening capability
Used as a system over metal, concrete, modified bitumen, rubber, masonry and wood to stop heat gain, moisture penetration and corrosion development
Withstands large temperature variances without peeling, cracking or loss of adhesion
Designed for flexibility and elongation to move with the substrate and withstand the rigours of contraction and expansion
Can be applied to metal, masonry, wood, tar, concrete, aged foam, fibreglass
Use in any application where solar heat loading is a problem.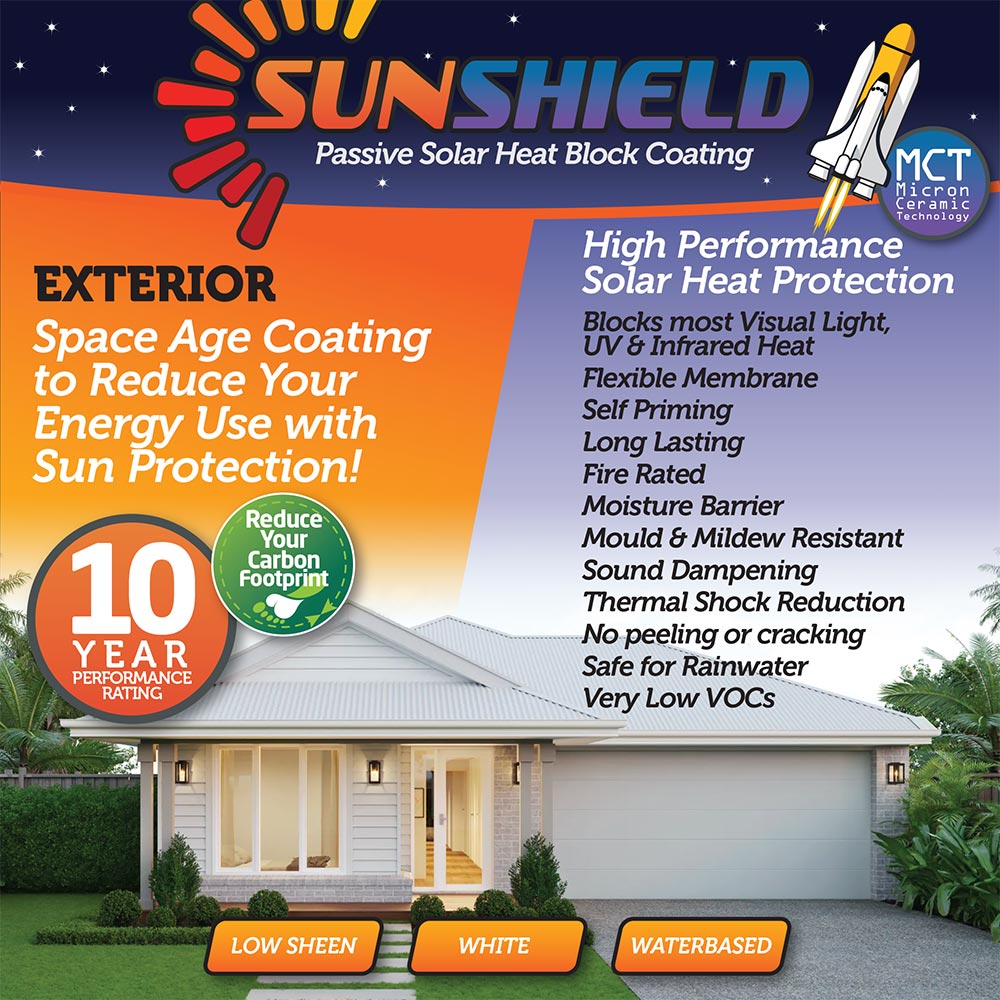 Application
Surfaces should be clean, dry and sound. Existing surface dirt, salts, oil, tar, grease and film must be removed from surface by approved methods prior to application of Sunshield®. Sunshield® may be applied to other surfaces: metal, masonry, and wood after following preparation procedures above and according to manufacturer's specifications.
Sunshield® can be applied by brush, roller, or airless spray equipment (minimum 3500psi with no filters).
Mix by hand for 2 minutes, and then apply evenly without buildup, using an up-and-down, side-to-side motion. If spray equipment is used, carbide steel tips (.029) are recommended. IMPORTANT: ALL filters must be removed to prevent sifting of ceramic particles (sprayer and gun). Proper thickness can be achieved in 1 coat with 50% overlap on airless or 2 coats by brush or roller.
Sunshield® must always be applied to a wet mil thickness 425 microns wet and 250 microns dry.
| Product | % solids by volume | Microns DFT | mm DFT | Mils DFT | Spread m2/litre | Spread m2/gal | Spread ft2/gal |
| --- | --- | --- | --- | --- | --- | --- | --- |
| Sunshield | 54.9 | 250 | 0.25 | 10 | 2.2 | 8.2 | 88.1 |
Characteristics
Solids by volume – 54.9%
Multi-coat system using Manufacturer approved primer on most roofs
As a top coat over Manufacturer recommended primer on shingled roofs
Radiant barrier for the complete building envelope, including roofing
VOC: 21 grams per litre
USDA approved
10 year life span under qualifying conditions
Cure Time: One hour to touch/overcoat window begins @ 4 hours at 21ºC or higher / fully cures in 21 days.
Sunshield Testing
SUNSHIELD reflectivity and emissivity testing – pdf
Primers
Tar and porous surfaces: Super Base/HS @ 30 sq. ft. / gal. Non-porous surfaces: (asphalt, concrete, rubber, fiberglass). Super Base H/S @ 50 sq. ft./gal (maximum 75 sq.ft./gal.). Vertical surfaces: Super Base H/S @ 100 sq./ ft./gal..
New Metal (non-rusted): Manufacturer approved primer Rust Grip @ 300 sq. ft./ gal.. Metal (rusted): Manufacturer approved primer Rust Grip
@ 200 sq.ft./gal..
CLEAN UP WITH SOAP AND WATER
Testimonials
FANTASTIC! Almost miraculous!
We painted the outside of a very large metal sliding garage door. See in the photos, temp reading on the inside of a section WITH this paint, another on a section of the door WITHOUT: Unbelievable difference.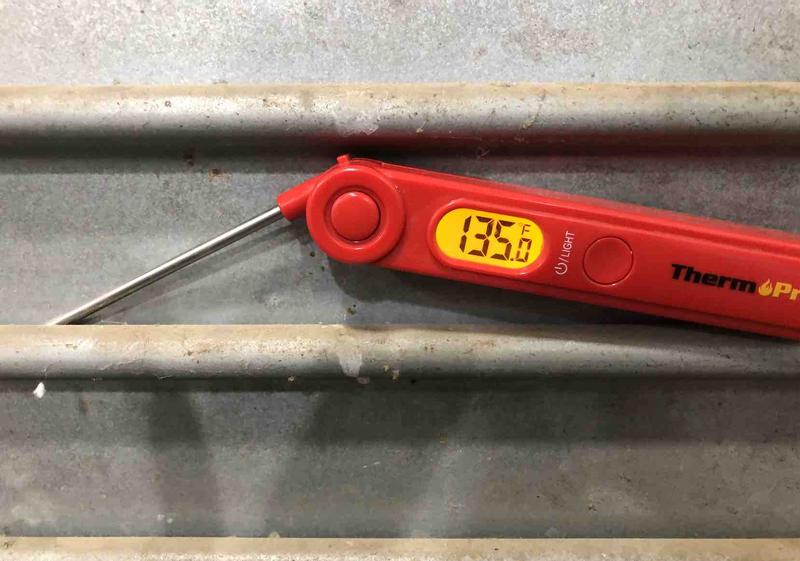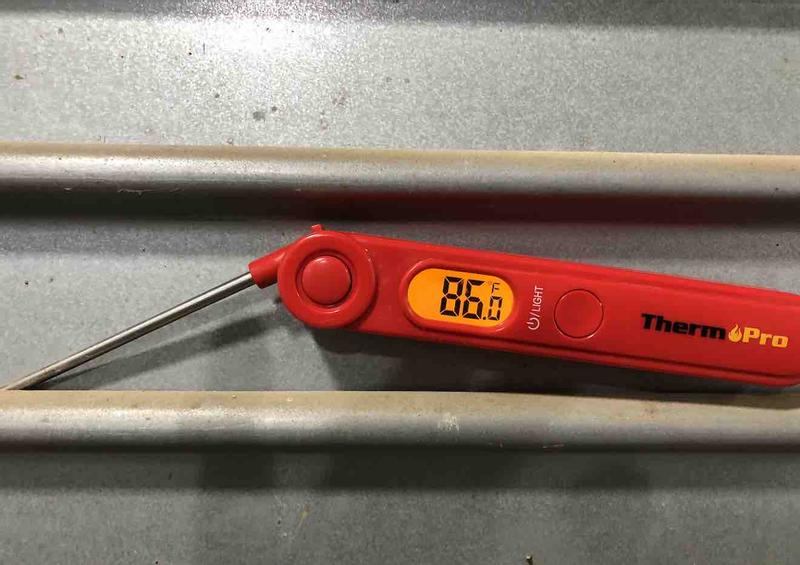 ---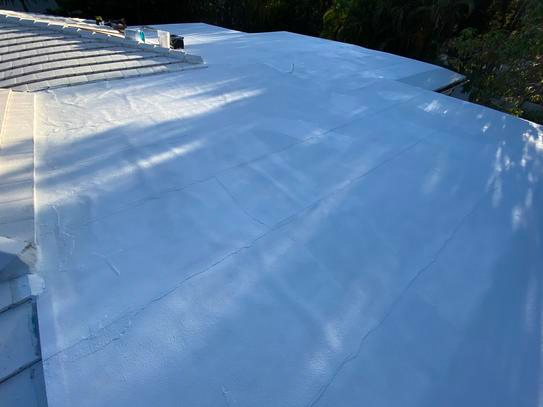 I got a call from the distributor to explain to me the proper way to clean my roof and then apply the primer and then the ceramic heat resistant paint. Gregg was very helpful ( and excited about their products ) and I spent a few weekends cleaning, priming and painting. Product works excellent and as described. My roof in Miami went from 165* degrees in the afternoon, to now be in the 80's ( I think it will be even better as it cures, and I also may put on another coat which should make it even cooler as I have 1 bucket left soI may have put it on too thin. Don't spend tens of thousands on a new roof and insulation… paint it !!
---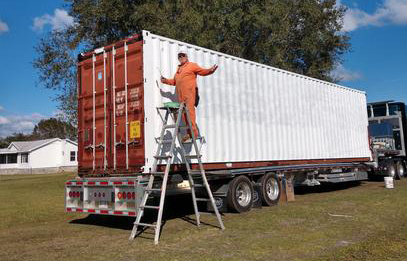 When we first bought the product, the price was concerning. Would the product work? How about company support? For us, this was a major investment into a product we knew nothing about. We were using it to coat the entire exterior surface of an old shipping container, which would house the entire contents of our home for about two years. We really needed a product that would keep the heat from doing damage to our furnishing and electronics. We took the leap and paid the price. We could not be happier. This product arrived timely and was as described and expected. AWESOME… it out performed beyond our expectations. You could touch the metal of the container and it would be so hot you could not keep your hands on the metal….YET….just inches away where we had already applied the product, it was cool (on the outside) and on the inside of the container, the metal felt like it had just been taken out of the refrigerator. Once we had the entire container completed, the inside felt like it was being air conditioned (outside temps over 80 degrees). We made the decision to apply two coats. One worked fine, but we found two was better. As for coverage, for us, the product covered way more footage than was advertised. Two 5-Gallon buckets covered an entire 40′ High Cube container with two coats and almost half a second container with two coats. We had some concerns and questions about how we were applying it. We were always able to get right through to a human being at the manufacturer. We always got answers and assurances. They were wonderfully helpful. That is something special in these days and times or answering machines and never call backs. They were very helpful in all matters. Would I buy the product again? Yup, we already bought more and put it on other things, like the top of our 20 foot trailer. Was the price really worth the value of the product? ABSOLUTELY!!! Hands down, the value you get from the product is certainly worth the price. Advice: Before you purchase, give the guys at SPI a call and discuss what you plan to use the product for. They will give you guidance and talk about things you should be aware of. But, my best advice? If you have something that you want to reduce the heat build up on, run out and buy this product. It does exactly what they say it will do. We are HAPPY consumers of this product.
---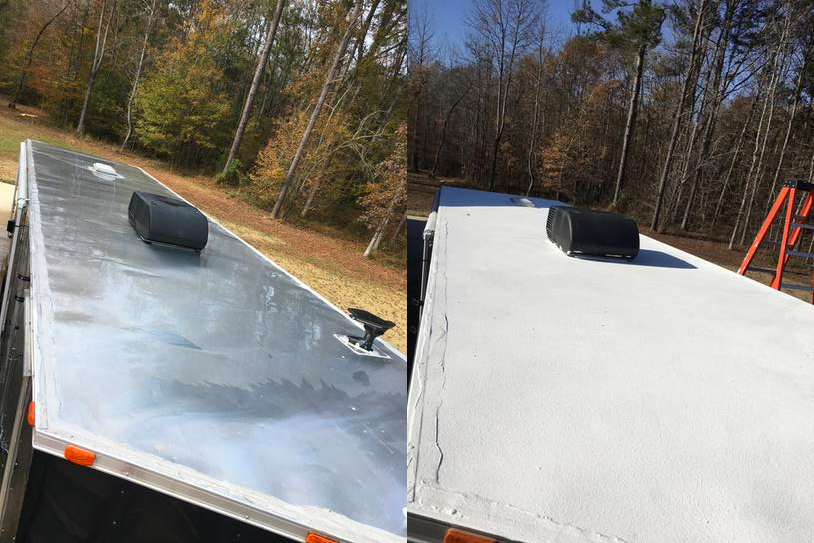 Almost 4 coats on a 8×32 un-insulated race trailer, AC could not keep up in the summer, it was miserable inside. Hope it will better next season. My un-scientific test on a plain sheet of aluminum laid on the roof revealed a 10 degree difference on a 70 degree, sunny December day here in Alabama. Stuff is thick, stirred with a 1/2 drill and paddle mixer. Washed and scrubbed roof with TSP (to clean the roof, mix 1/2 cup of trisodium phosphate in 1 gallon of water) week one, then a week later put the first coat on, then a week later the remaining coats. Dried to touch pretty quick. Waited just over an hour between the other coats, otherwise would have been painting in the dark. Used a 1/2 nap roller.
---

EXCELLENT product. Does everything the manufacturer says it does! I noticed my air conditioner cycles ON much less and that the house stays cooler throughout the hot parts of the day. Easy to apply – I used a 9 inch roller and it took one day (6 hours) each to cover 1,000 sq ft with the primer and then the next day I applied the SUNSHIELD. READ the spec sheet – manufacturer's specs for coverage are spot on.
---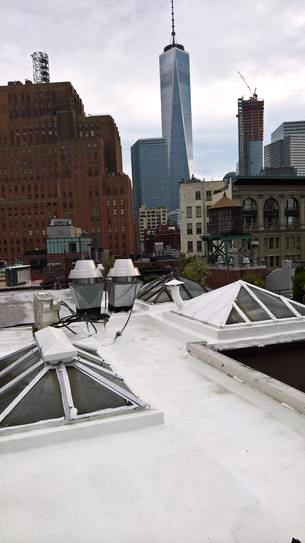 I used it for a flat roof in Downtown Manhattan over SBS. Excellent product but you need to use Super Base (sold at HD also) from the same company as a primer.
---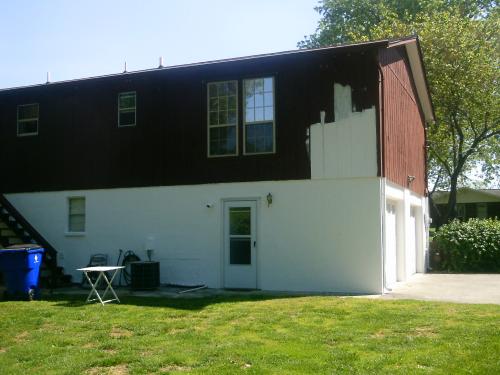 The back side of my two story house faces west. The lower half is block with stucco applied. The upper half is wood siding. (50 yrs. old) The stucco area got so hot, that you could not touch it. I applied 2 coats of this product and the difference is AMAZING! The temperature is 85-95 degrees and the stucco is barely warm to the touch in the hottest part of the day. I am now working on the wood siding. (Got to replace some of it). Pricey, but well worth it. My AC is working much better and I'm only half done. My neighbor installed vinyl siding 3 years ago and it is warped and distorted on the back of his house, due to the heat. I hope it will last for a few years.
---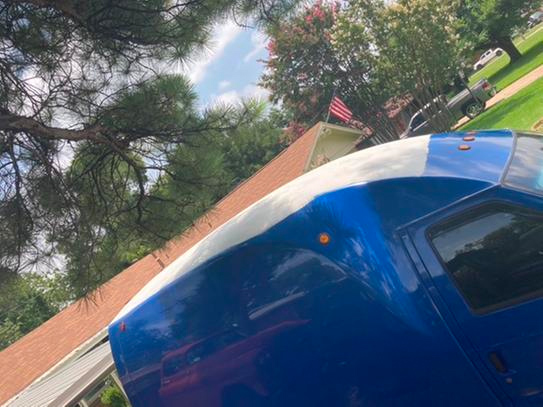 Extremely thick, hard to paint, but works greats. Cool to the touch as well as reflects heat to keep cool on the inside.