Tough Coatings Used Around the World
NEOtech Coatings Australia offers a range of core coatings solutions that have been individually tried and tested across every continent globally in partnership with the likes of NASA and Chevron.
Working with the U.S. based developer and manufacturer Superior Products International, II Inc. ("SPI"), NEOtech Coatings provides leading innovative heat block and corrosion protection coating solutions with proven success in the oil, gas and mining industries worldwide.
Australian Mining Review spoke to Director of NEOtech Coatings Shane Strudwick and SPI International Sales Manager Arin Shahmoradian about how these coatings are improving energy efficiency, safety and environmental outcomes while saving time and money.
And while these coatings deliver outstanding results on their own, Shane and Arin explain how the main point of difference lies in how the products work together as a system to solve even the most difficult problems in the toughest industrial environments.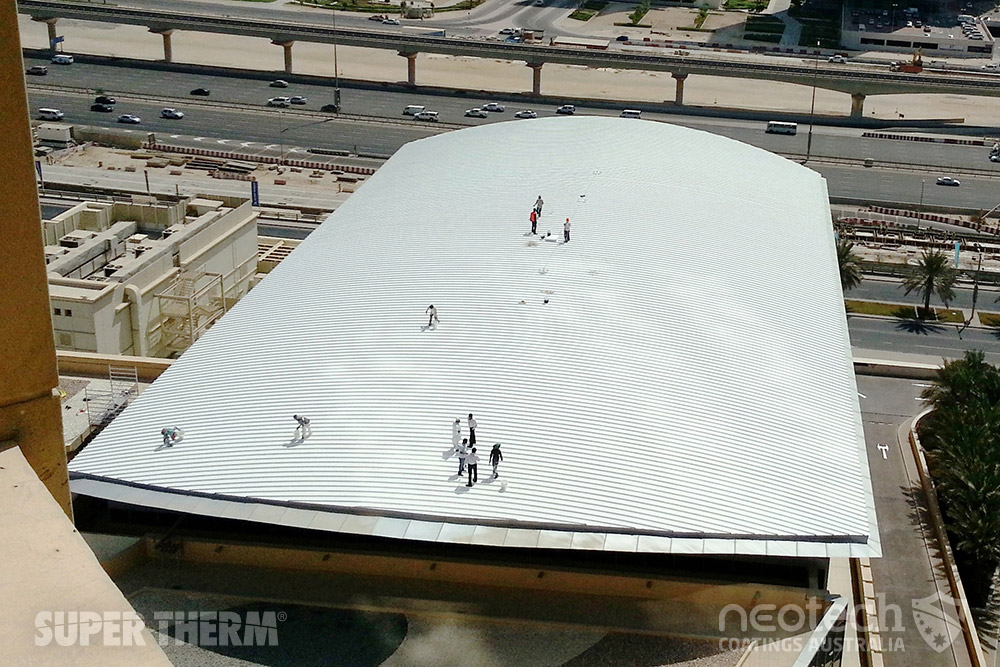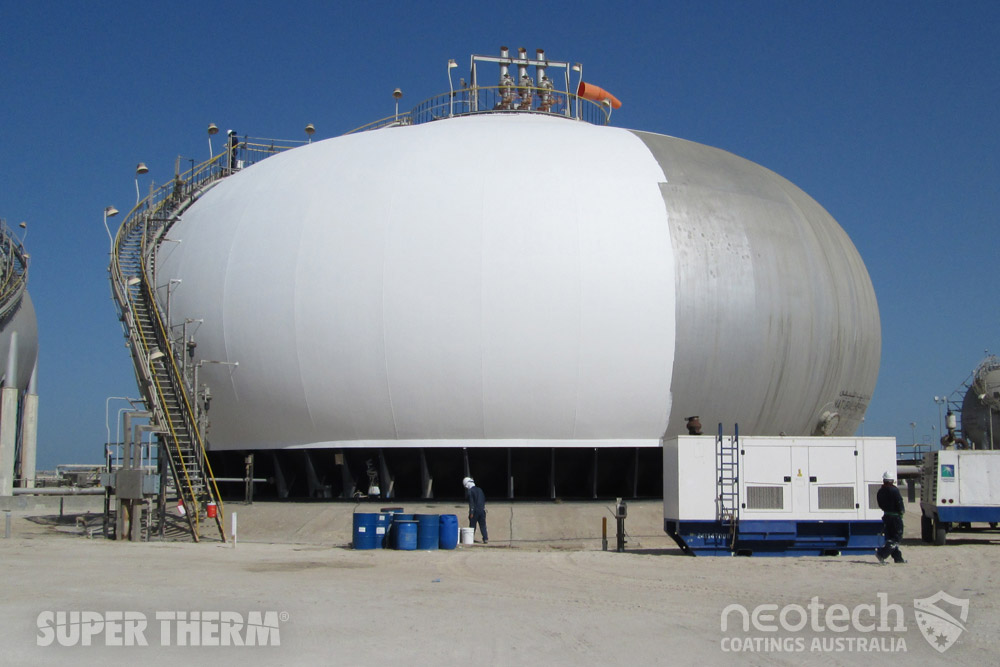 SUPER THERM® – blocks 95% of solar heat load
For too many years Australia has relied on traditional forms of insulation like fibreglass that centre on conduction to absorb the heat load from the sun, Shane explains.
Take a standard household roof for example. Air pockets within the bulk insulation work by trapping heat to slow down the heat transfer, but like a bucket of water getting full, heat still penetrates and gradually fills up the roof space and overflows to the interior.
At night-time, the heat is released into the coolest part of the atmosphere, which is often the house itself. Air conditioners have to work hard to dispel that heat and twice as much power is needed as soon as the mercury surpasses 38°C.
There have been studies showing air conditioners become inefficient in any environment about 48°C, a regular occurrence in the Australian mining industry. "And conventional insulation only slows heat transfer—it does nothing to block the initial heat load or heat absorption," Shane said.
In collaboration with research centres at NASA, ceramics specialist and SPI president Joseph E. Pritchett developed a unique ceramic heat block coating, which blocks 95% of the heat load by keeping out 99% of UV, 92% of visual light, and most importantly, 99.5% of infrared heat.
By blocking the absorption and transfer of solar heat, SUPER THERM® prevents most of the heat from the sun from penetrating into the structure in the first place. It stops heat load.
Whether SUPER THERM® is applied to a household roof, a cooling tower on a mine site, a shipping container or an LNG tank, the concept is the same.
"You can imagine how far reaching the applications of this are in mining, where you have so much equipment above ground which can get up to 80°C," Shane said.
"Take cooling towers for example, where part of the evaporative process is being used to cool down the tower itself, rather than the medium flowing through it.
"SUPER THERM® functions like a gigantic shade tree blocking heat from the sun and preventing the surface from getting nearly as hot as it normally would from direct sunlight.
"If the surface does not absorb solar heat and remains cool, there is less heat transferring to the cooler inside of the structure and that is the benefit of SUPER THERM®.''
The energy savings can be enormous, resulting in energy reductions of between 20 to 50% when tested through the Florida Energy Office under the general guidance of the USA Department of Energy in three states.
In La Porte, Texas, the external surface temperature on a shipping container coated with SUPER THERM® was 41°C, or 26°C cooler when compared to the 67°C recorded on a different container of the same size that did not have SUPER THERM® applied.
The conduction-related energy loads were reduced by between 46 and 52% by applying SUPER THERM® as an energy conservation measure.
''The temperature that day was 39°C and that is our go-to line—whatever the ambient temperature is, SUPER THERM® is going to be just two or three degrees above that, which is a characteristic hallmark feature,'' Shane said.
''And that is just on the outside – it also reduces the temperature and humidity inside the container.''
Internal moisture levels were reduced inside the SUPER THERM® container, making it 28.5% dryer.
At the other end of the temperature spectrum in Denver, Colorado, two identical wood building assemblies were painted — one with white paint and the other with SUPER THERM®.
Thermal imaging revealed a 235 BTU per square foot per hour — the amount of heat making it through to the inside — on the white painted structure compared to 80 BTU for the SUPER THERM® coated structure, resulting in 26-30% less energy use.
A similar test applied to a residential home roofing system in Florida resulted in 20-30% energy savings.
The State of Florida Energy Office described SUPER THERM® as "an affordable product that obviously can be instrumental in conserving energy".
A testimonial from the Florida Energy Office stated: "This is the third time we have had pleasure to test SUPER THERM® products, it is rare that a single product will show such repeatable results in three totally different environments…it is a true testament to your energy star rating.''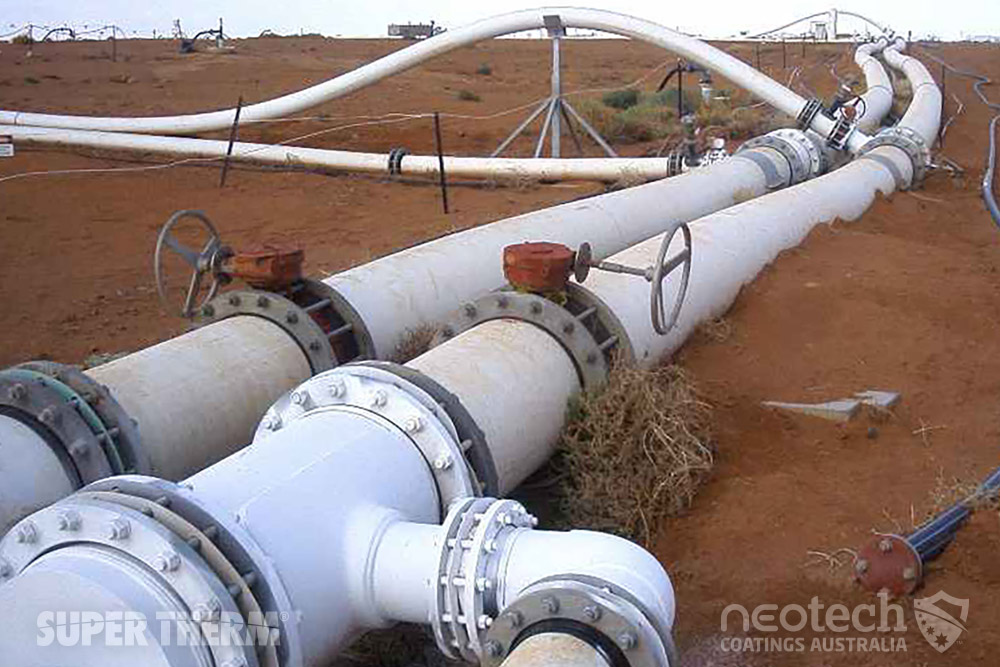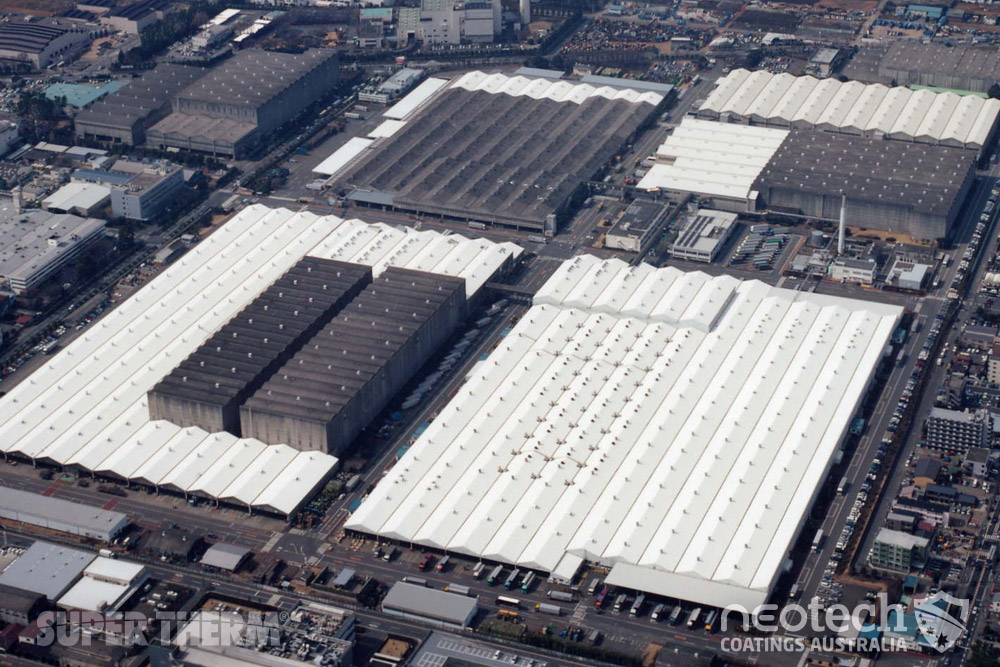 SUPER THERM® saves and protects gas and oil production
Another landmark study was carried out with Saudi Arabia's official oil company Saudi Aramco where its LNG tanks were coated with SUPER THERM® to reduce flaring by 50% in winter and 70% in summer.
Not only did the application of SUPER THERM® result in a cost savings because less gas was being lost, meaning more could be sold.
But it also improved environmental outcomes by reducing LNG boil off, which is when heat affecting the tanks causes some of the gas to evaporate.
The emissions are toxic and the gas industry often comes under fire for being big polluters.
''Now we have a solution and it's as simple as painting these tanks with 250 microns of SUPER THERM®, which is the thickness of a business card,'' Arin said.
''One of the best parts is they didn't have to shut down the tanks because SUPER THERM® is water based and non-flammable, so they were able to paint it over a live asset.
''Another benefit of a 50% less flaring is a reduction in the chance of a catastrophic safety failure in those valves, which also degrade and have to be inspected.
"So it is a win-win for every department— safety, financial, sustainability and engineering."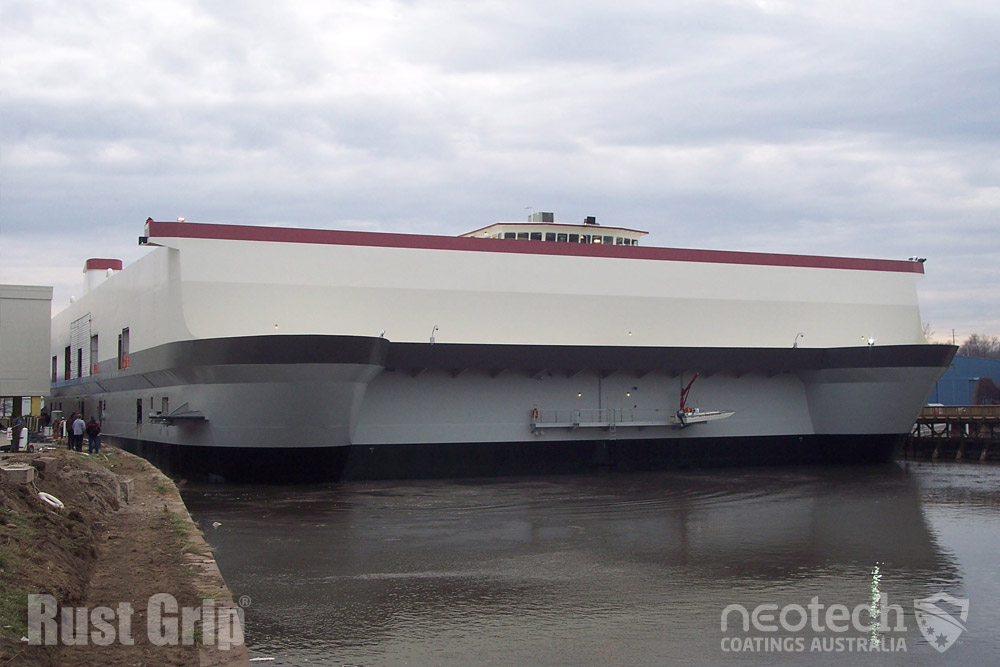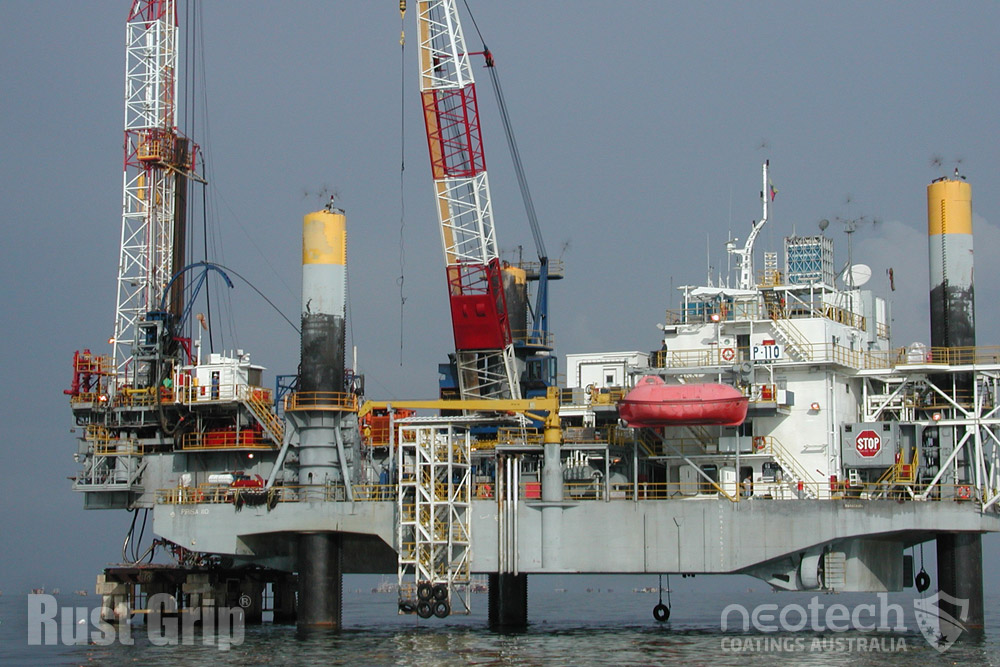 Rust Grip – Corrosion Protection Paradigm shift
Another core product for NEOtech Coatings is Rust Grip®, a highly innovative encapsulation corrosion coating solution.
A long-term lab and field study by Chevron, published three months ago by the Society of Petroleum Engineers, tested 18 different coatings on drill pipes for eight years.
"Drill pipes are the toughest environment anyone can ever imagine and Rust Grip® was the top performer," Arin said.
"In that paper they highlight the cascading benefits that came from solving the corrosion problem.
"You solve the corrosion problem, that's already millions of dollars in savings and then because you're not having to swap out these drill pipes so often, you're saving millions in logistics.
''Then you're also saving millions on inspections and shutdowns and because the pipes aren't rusting and chipping into the well bore, there's no cross-iron contamination, which could be catastrophic and shut down an entire operation for years.''
The paper described the use of external coatings as a "paradigm shift" and a "trouble free" solution and significant cost savings through a reduction in pipe repairs and damages, loss of capital assets and rig time due to pipe issues as well fluid and corrosion issues.
''We describe Rust Grip® as not only having superior corrosion protection but it also has incredible abrasion resistance and long term durability, which I think plays very well to the mining community," Arin said.
Rust Grip® works anywhere where there is abrasion and corrosion, including for dump trucks where ore is constantly eating into the interior coating or for conveyors which suffer abrasion from the movement of ore.
It seals virtually any surface including steel, aluminium, concrete, wood, fibreglass, lead- based paints, and is compatible with other coatings.
As long as the surface is dry, there is minimal surface preparation with often only a power washer needed to remove loose material.
It uses a low molecular weight solvent and draws on the humidity from the atmosphere to penetrate deep into the pores of the surface.
As it expands and anchors itself into the pores, it robs water vapor and therefore oxygen from the surface to significantly slow down the electrochemical reaction—aka corrosion.
Unlike most coatings, Rust Grip® uses aluminium metallics rather than zinc.
"This is what makes it harden like a rock," Arin said.
''You scratch it, bang it, chip it, burn it and Rust Grip® will take it, it is the ultimate tough guy and it can take incredible abuse when it comes to abrasion."
Rather than trying to remove rust, the aluminium allows Rust Grip® to bond and fuse with the existing rust to make the surface even stronger.
Pull test results in field and lab studies have averaged 1200psi over minimally prepared surfaces and in the field over blasted surfaces at 2200psi.
It has also been tested to encapsulate toxic elements such as existing lead-based paints, asbestos and other hazardous materials.
Rust Grip® has proven very successful in the shipping industry and on tankers in the oil and gas industry.
In a nine-month field trial with Abu Dhabi's state-owned LNG carrier, Rust Grip® was applied to the anchor chains, which suffered extensive abrasion.
Unlike many coatings, Rust Grip® was compatible with paint from a different manufacturer, which was applied as a top coat.
"Two years later they came back and all the top coat was gone, the only thing left was the Rust Grip®—even the anchor chains ripping against the metal couldn't peel it off.
"Since then, we have coated eight of their ships in the last four years, the application was completed at sea while the ships were moving.
"So there's no shutdown, and we have cut their dry docking time in half, which has saved them a lot of money."
Rust Grip® was also applied to the three- storey Blue Chip Casino vessel — which was the largest casino boat in the world when it was built in 2005.
The surfaces were power washed and then primed with Rust Grip® with no sandblasting required.
The job was a perfect example of all the surface coatings working even better as a suite.
Managing corrosion underwater
Another innovative coating is Moist Metal Grip — an epoxy coating designed specifically for both wet and damp surfaces. Moist Metal Grip was applied to the hull under the water line where Rust Grip® was used as a primer.
The waterproof coating for metal surfaces has also shown anti-fouling and hard coating components, preventing biofouling from clinging firmly to make maintenance much easier. This also reduces the need to apply toxic paint, which leaves harmful traces of copper in oceans, Shane said.
SUPER THERM® was used as the exterior solar heat block material with a finishing coat on top of Rust Grip® above the water line, as well as on interiors, followed by a finishing coat of Enamo Grip.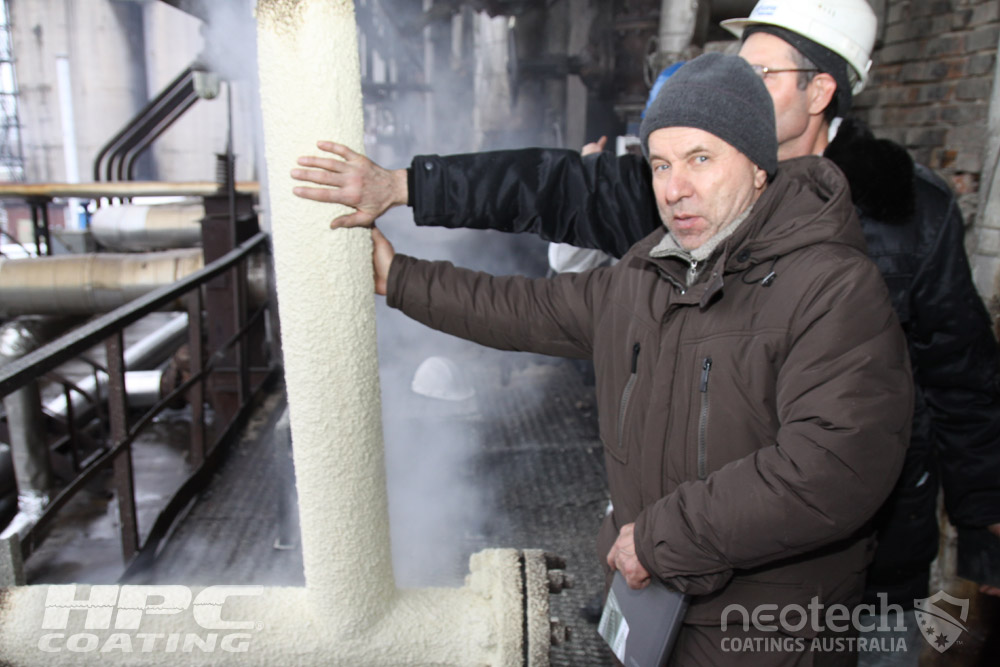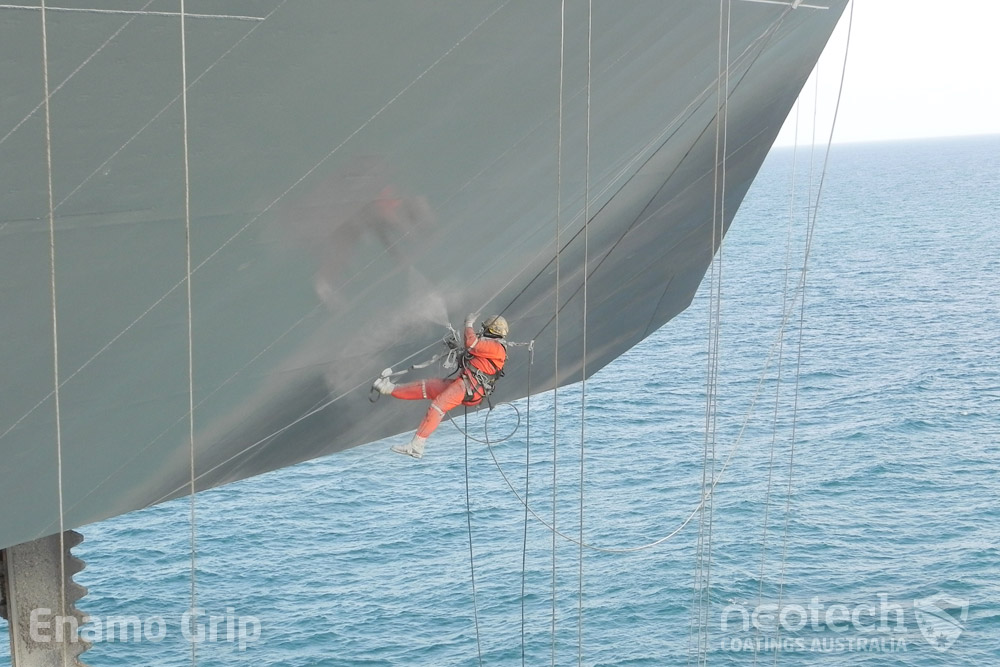 Super tough protection
Enamo Grip is a tough two component polyurethane enamel providing outstanding resistance to water and humidity, stains, chemicals and solvents.
It is often used as a top coat for colour, UV protection and industrial strength to guard against chemical splash and acid rain.
The most popular system is the application of Rust Grip® as the primer followed by SUPER THERM® as the mid coat and topped off with Enamo Grip.
"Stop the rust, stop the heat, stop the colour fade," Shane said.
"The application of these coatings on the casino vessel saved them more than $2 million on the surface preparation costs and it has never needed another paint job, including below the water line.
"We're not selling paint, we are selling a new way of painting."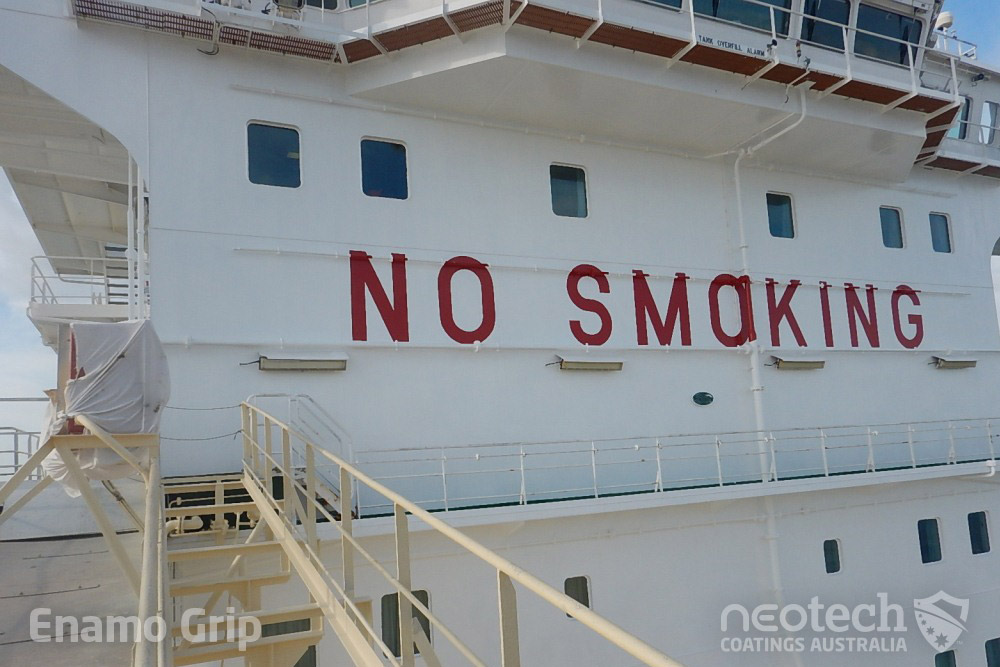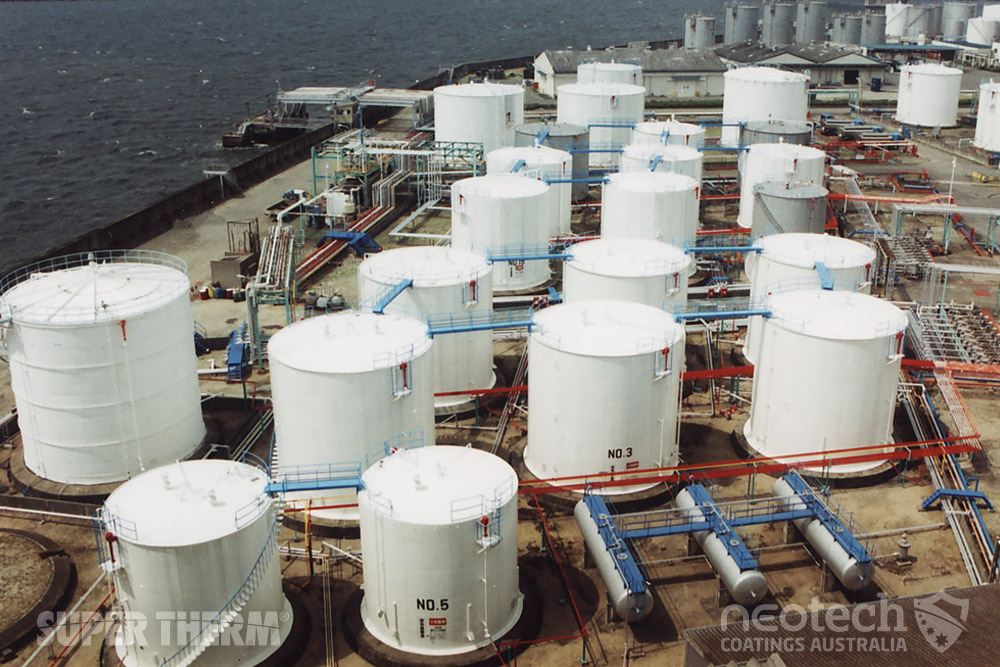 Retain the heat, improve efficiency
Many coatings are aimed at keeping the heat out, but in the mining and energy sectors, the aim is often to keep the heat in.
HPC® Coating is a ceramic water-based coating designed to insulate hot pipes, vessels, and surfaces in extreme temperatures up to 600°C.
"Imagine a steam pipe, if it's going 1km down and it's not insulated, it's lost a large amount of its heat," Shane said.
"In the mining and energy sectors, you often need to protect whatever it is you are putting into the pipe and to get it to the other end at a set temperature."
HPC® Coating replaces jacket insulation, which has major design flaws allowing leakage of moisture into the jacket.
"When moisture gets into jacket insulation it causes accelerated corrosion and to add insult to injury, it degrades the insulation," Shane said.
"It's an absolute epidemic everywhere in the industry and it causes catastrophic damage—plant explosions always come back to corrosion on your insulation."
HPC® Coating is highly unique and was applied directly to 470°C steam pipes in a refinery for Gazprom, Russia's largest LPG energy supplier, with no shutdown required as it is non-flammable and very safe.
By keeping the heat in the pipe, the surface of HPC® Coating remains cool enough to touch with a bare hand.
"HPC® Coating provides three benefits — superior insulation, superior corrosion protection under the insulation and personnel protection," Shane said.
"If someone slips and falls on the surface, they won't get a third-degree burn."
The retention in heat improves efficiency and saves millions in energy costs.
NEOtech Coatings has a range of solutions from corrosion prevention to heat block coatings and moisture management to suit any tough mining and energy application.
Other customers who have benefited from the coatings worldwide include Halliburton, Century Drilling, Caltex, Origin Energy, Beverley Uranium Mine and Paladin Energy.
AMR