US Airforce Hanger with Super Therm®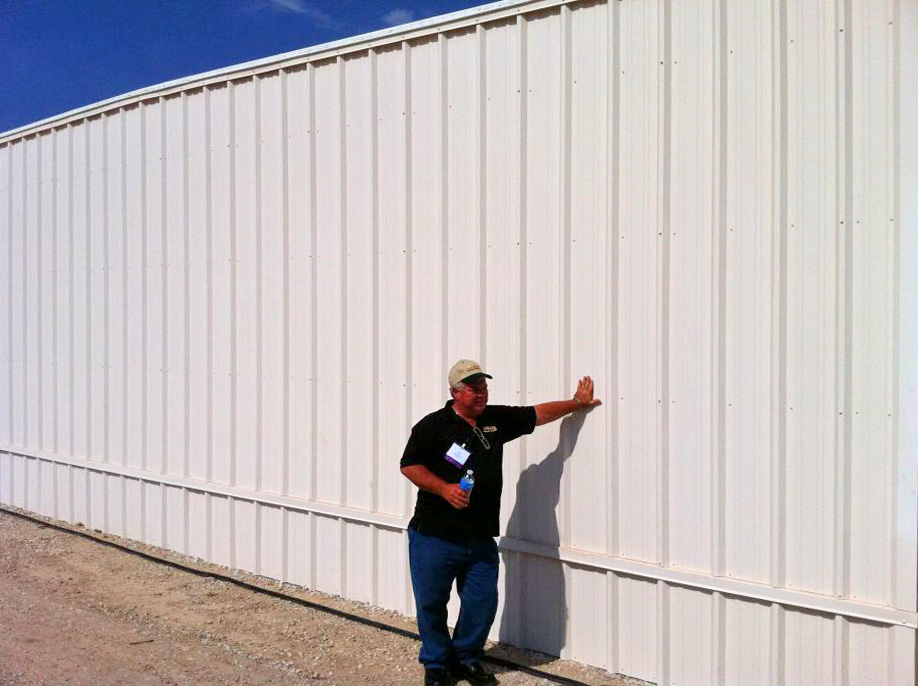 Innovative use of ceramic coatings to alter the approach to building heat gain
Jim Williams, distributor in Tucson Arizona, arranged an on-base demonstration of Super Therm® coated over a building and for me to make a presentation to the joint conference.
The building was a metal building without fiberglass and a drop ceiling. The day before the conference the temperature was 44°C (111°C) and the day of the conference when I spoke and everyone boarded buses to go and see Super Therm® working was 45°C (113°F).
The key to this demonstration was that the air conditioning units were turned off for three days prior to the conference to show how well Super Therm® could block the loading of heat onto the metal skin of the building.
Before the doors of this building were opened and people were invited to walk through (approximately two hundred people – 4 bus loads), I walked to the sun side of the building and touched the side to see what the temperature would be. It was ambient temperature.
After 60 or more people were inside the building and two doors locked open so that everyone could walk in and walk out, the temperature inside the building was approx. 29°C (85°F).
So, after three days with temperatures of (111°F – 113°F) and with 60 people standing inside with two doors open during the review, the interior was only 85°F. This is good by any gauge.
The attached letter came to us from Washington DC and the Deputy Assistant Secretary of the Air Force.