Apartment Buildings
Super Therm® is used in apartment buildings to both reduce heat flow in and out.
The range of coatings from Superior Products International II, Inc. are global and developed in the USA since 1989. The global Distributors deliver solutions to all and every industry in the toughest parts of the globe. We have a passion and leading experience in thermal insulation and corrosion coatings that reduce energy and are great for the environment and your bottomline.
We offer a complete roof repair solution which can be applied on concrete, metal, tiles, asbestos and wood roofs.
It can be half the cost of re-roofing so it is a great option for any client. There's a few simple steps to repairing a roof using our coatings:
Clean the roof
Repair the roof using mastic tape, Rust Grip or Super Base depending on the substrate
Apply final coat is Super Therm to give you thermal insulation protection, fire protection and a moisture barrier with a very low permeability rating.
There are situations that require a water-based repatriation system. Permanently flexible water-based Superior Products International provides 100% elastomeric protection that is more than ENERGY STAR™; qualified as a top performing roof coating for cooling as well as one of the highest total solar heat block coatings in the world.
Having an ENERGY STAR™ rating validates there are some benefits on energy efficiency. Heat reflective paints are not the same as thermal insulation coatings, it's like comparing a Camry to a Tesla, they are cars but not the same in performance. Essentially it works on SRI (Solar Reflectance Index) which is about heat reflecting, not blocking. Our coatings are designed to stop the heat load and heat transfer and all our testing with the Department of Energy, NASA, USDA, ASTM, UL Approval and more. Furthermore, Super Therm® has been tested to block 99.5% of all infrared heat making it much better than white paint.
The specialty weather-resistant protective coatings are designed for the toughest industrial environments. The totally inert ceramic top coat cures fully into a seam-free membrane that strongly bonds to any surface, defending against UV, visual and infrared heat and intense weather within hours. The excellent repellency, ability to breathe moisture makes an ideal for all roof types as well as walls.
If you are planning energy efficiency improvements without addressing heat infiltration and escape, you are probably missing a big piece of the pie. Heat management and prevention for the building is a great opportunity.
The building envelope is a key component but often overlooked because it's seen as something too big and pricey to address. We can cut the retrofit budget, improve building performance and make it a maintenance expense rather than a CapEx project.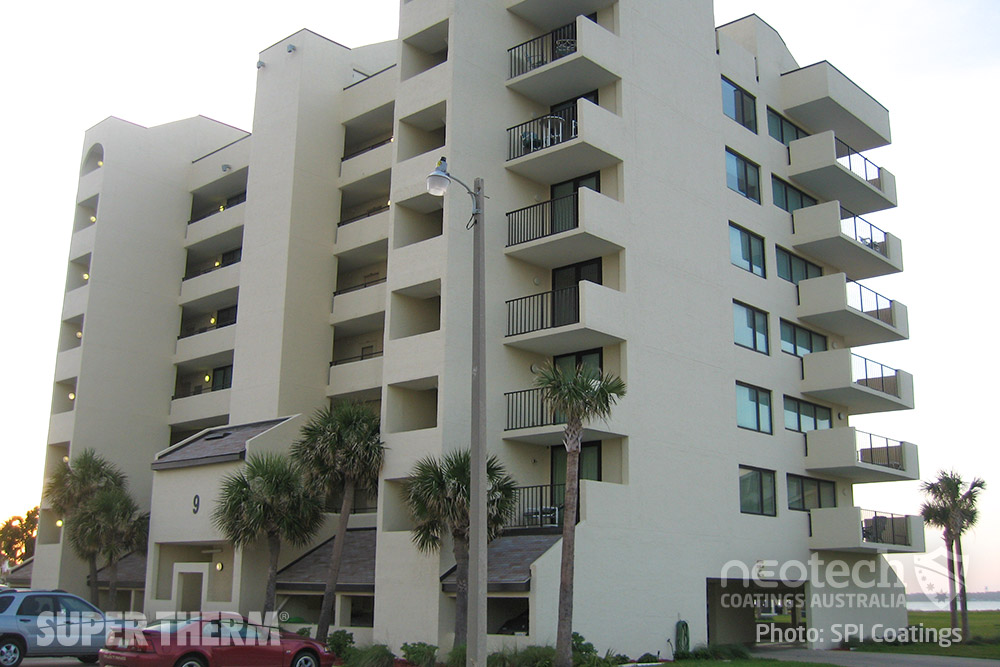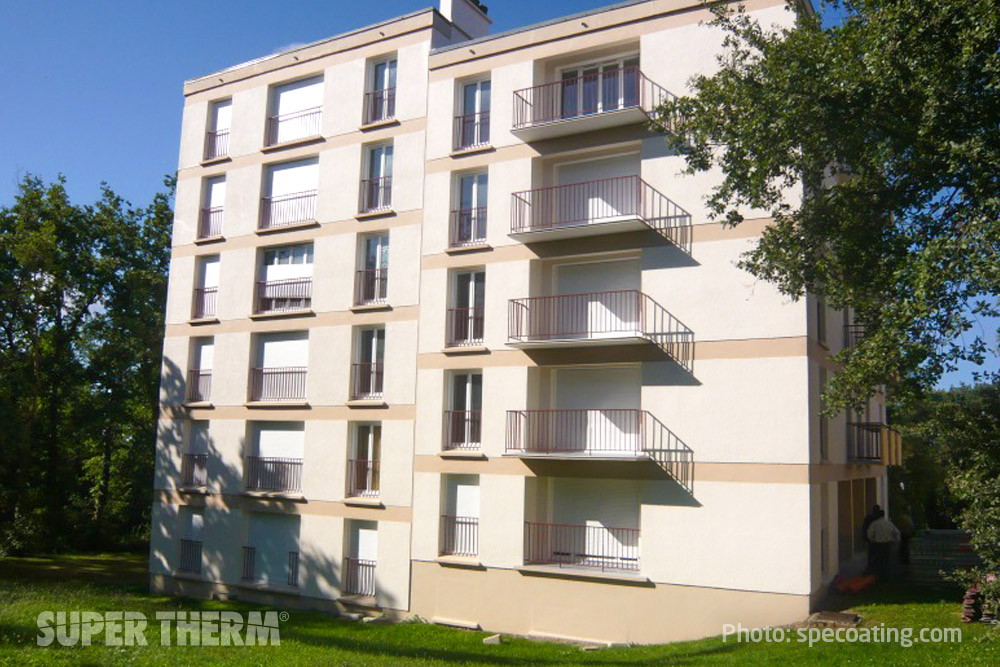 Reduces energy and maintenance costs while increasing comfort in buildings
Reduces energy costs and increases comfort by coating roofing and interior/exterior walls to keep heat in during winter or heat out during the summer.
Protects concrete swimming pool decks to provide a cool surface.
Reduces fuel consumption and improves performance and comfort of motor homes.
Reduces risk of condensation on cold water pipes and of resulting mold and mildew.
Protects air conditioning unit outer casings to prevent reductions in efficiency from heat build up inside the housing.
Provides a fire-resistant coating for substrates. Super Therm® has a "0" fire and smoke spread and will not contribute to flame spread.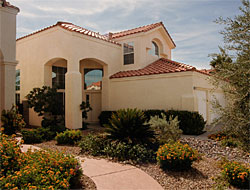 Imagine an exterior paint that saves you money. It's true. It's called Super Therm® and this ceramic coating has the consistency of a thicker paint, which blocks 95% of heat by deflecting three radiation sources from the sun–ultraviolet, visual light and infra red rays.
Super Therm® creates an envelope of heat protection on the outside of a home, translating to a cooler house. Read article – pdf | Read More >
Super Therm Cools Las Vegas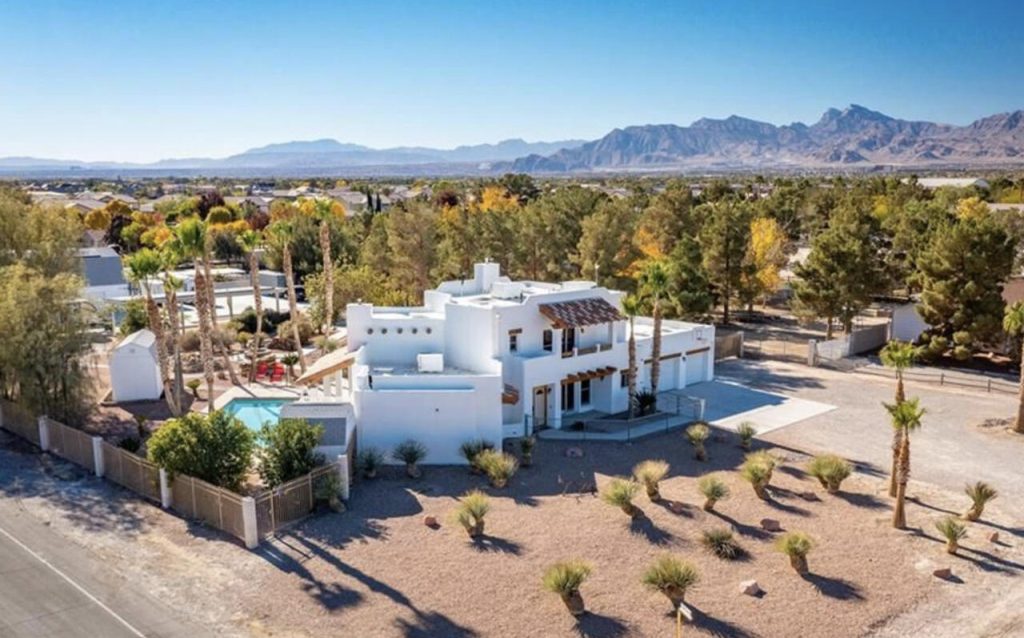 Joseph, I have Super Therm® on my 3 HVAC units, 2 Swamp Coolers, 2 pressure well tanks, my 2 story barn and even on my RV and outdoor restroom, yes it has a shower.

I live in Las Vegas and I can vouch for you that if you need to reduce heat load from the sun Super Therm® is your best bet!

Thank you for a very special and wonderful thermal coating!
Solutions for: